Zero Emissions Solutions B.V.
About Louwman Zero Emissions Solutions B.V.
Louwman wants to be a leader in mobility, with strong brands and a broad service package around cars, commercial vehicles, trucks and motorcycles, bicycles, public transport and mobility aids. For the mobility of tomorrow, Louwman is driving innovation in the field of shared mobility, zero emission and hydrogen. Our aim is to offer everyone the most suitable mobility solution that suits the need at that moment.
Louwman Zero Emissions Solutions brings new mobility services and zero-emission technologies to the Dutch market.
Caetano's battery-electric and hydrogen-electric buses are a great step in the zero emission goals. This makes Louwman the first national distribution and service partner in Europe of the renowned Portuguese bus brand Caetano, co-branded with Toyota.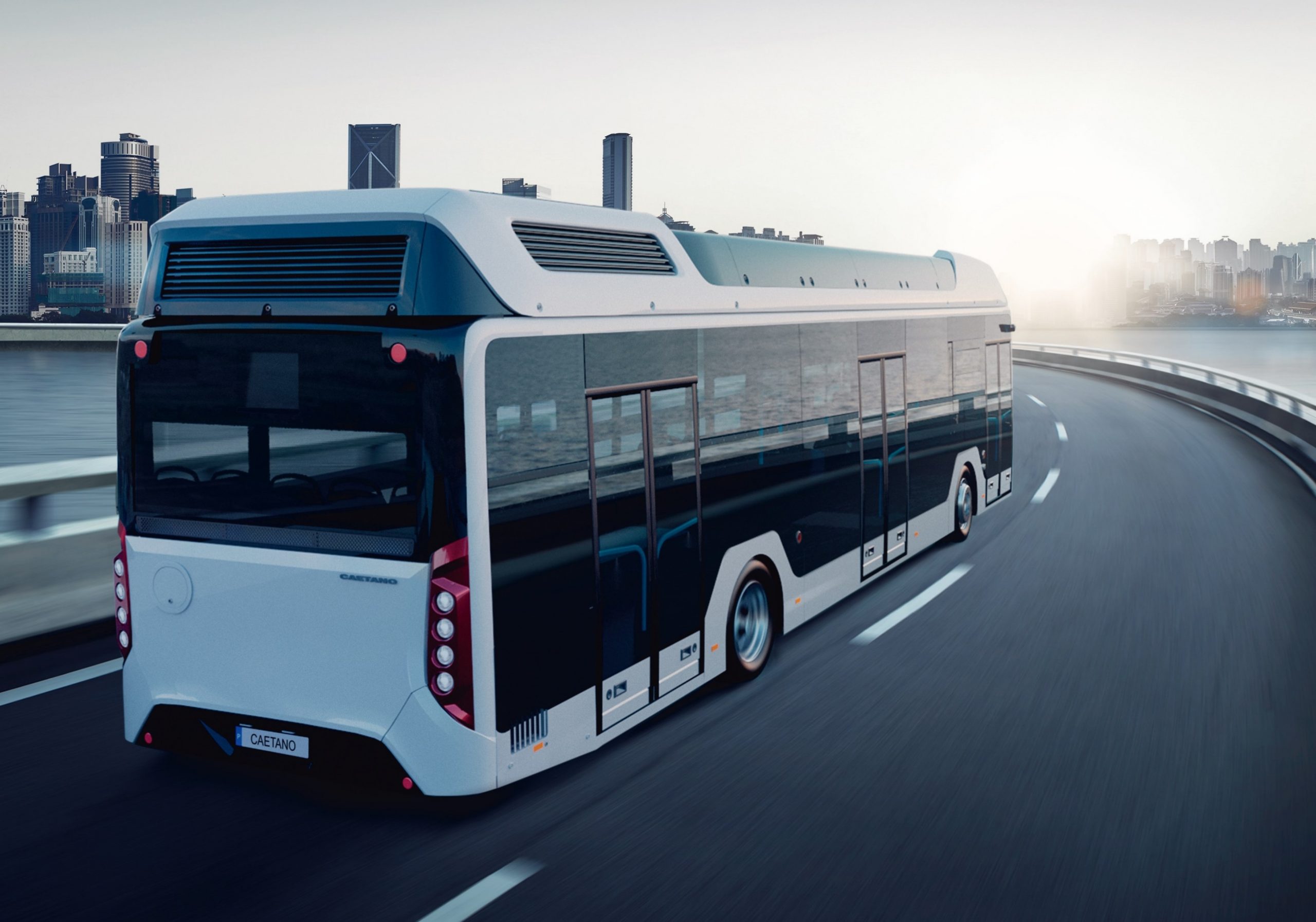 Louwman Zero Emissions Solutions brings new mobility services and zero-emission technologies to the Dutch market.
e.City Gold
The Caetano e.City Gold is a 100% electric (city) bus with a low floor that meets the mobility and sustainability needs of the urban environment. CaetanoBus has extensive experience in the development of buses with aluminium bodies.
The e.City Gold distinguishes itself by its capacity, accessibility, comfort, safety, ease of use and ease of maintenance. The e.City Gold can be equipped with different types and sizes of batteries with a maximum of 420kW and a range of up to 300 kilometers.
H2.City Gold
Hydrogen in, water out. The H2. City Gold is Caetano's new hydrogen-electric bus and uses Toyota's fuel cell technology. A very practical and innovative solution on the way to a carbon-free society.
The H2. City Gold can be used just as flexibly as a diesel bus due to its large range (> 400 km) and short refueling time (< 9 minutes). A big advantage, because no changes in the bus lines and processes in the depot are required. In addition, the H2. City Gold offers the possibility to switch to a zero emission operation in areas with limited electricity grid connection.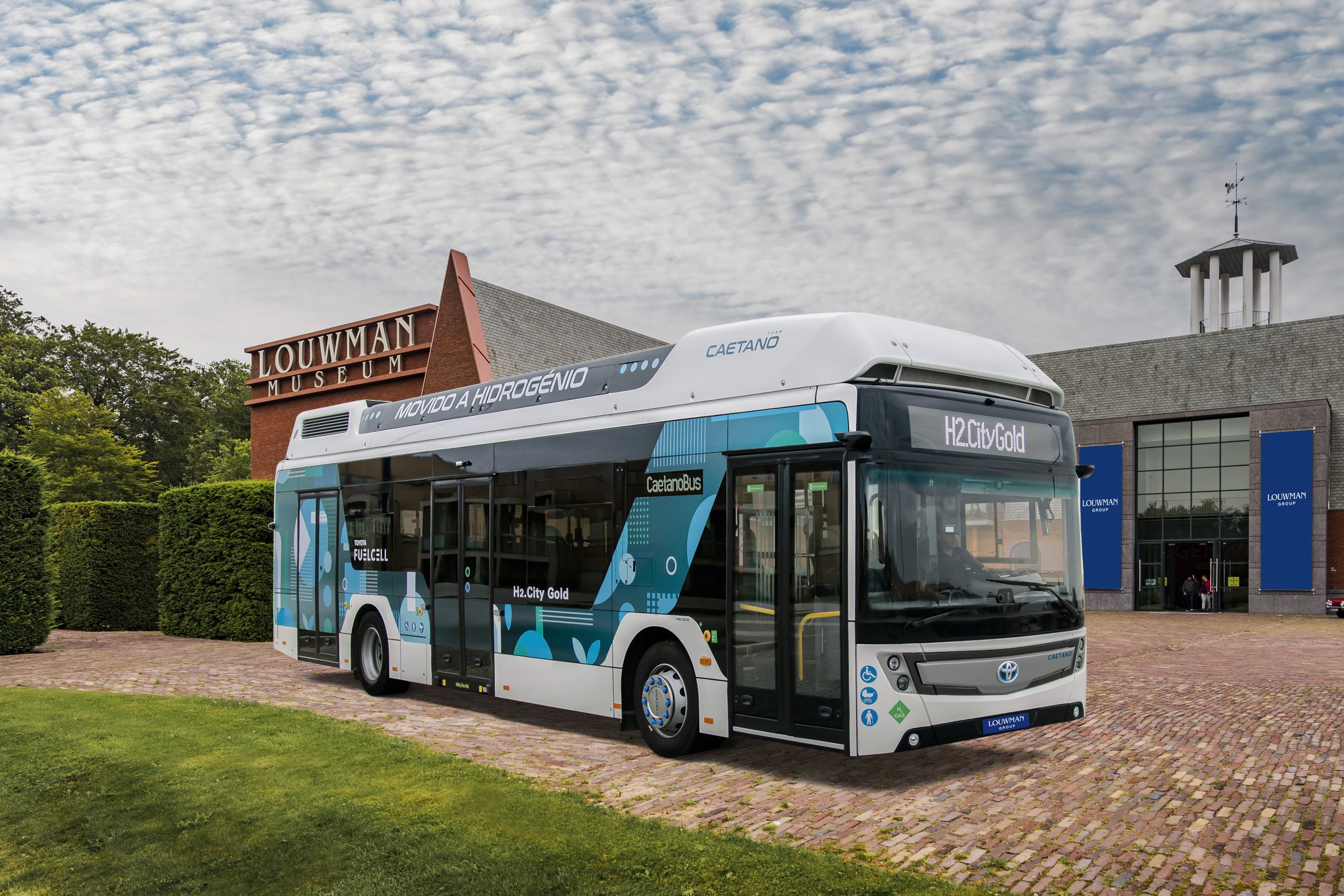 Development
Caetano is currently developing a new series of zero-emission buses, such as 18-metre articulated buses, intercity buses and coaches. These will be introduced step by step from 2023.
Co-branding Toyota
On the grill of both the e.City Gold and the H2. City Gold you will find the well-known Toyota logo. This co-branding strengthens the market position of the Caetano buses on the European market. Caetano and Toyota have a long-term and far-reaching cooperation. As part of its hydrogen strategy, Toyota is seeking for partners to expand its fuel cell technology into other forms of mobility. For buses, this has become Caetano. Caetano has been producing cars for Toyota for more than 50 years and is therefore familiar with the Toyota production system and high quality requirements.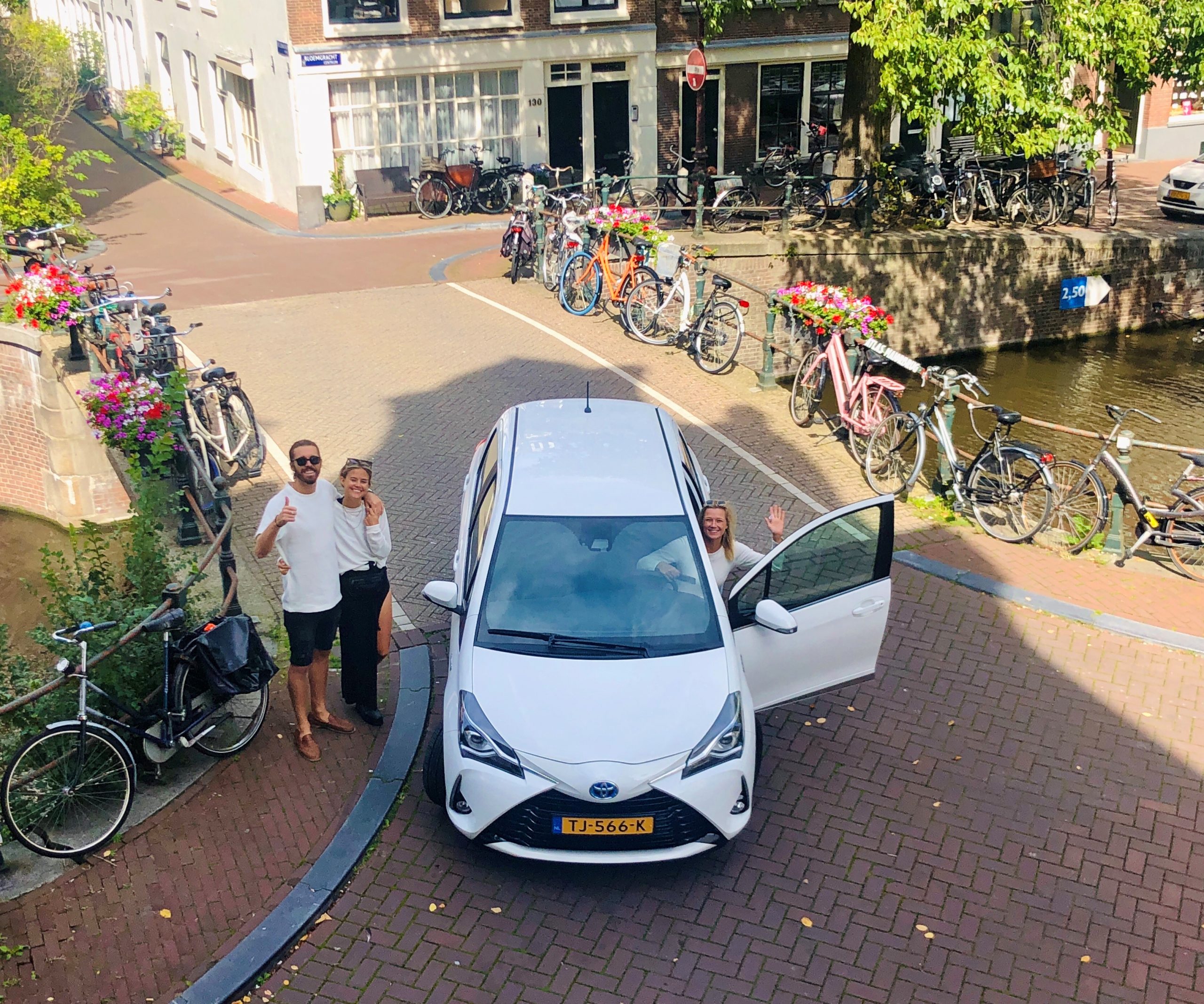 Additional Services Louwman Group
In addition to the delivery and service of zero emission Caetano buses, Louwman Zero Emission Solutions also offers other innovative solutions for public transport through the various Louwman companies. For example battery storage systems and hydrogen generators, 6 to 9 person electric buses with wheelchair access, shared mobility and MaaS solutions.
"Public Transport plays an important role in our transition to mobility provider"
— Frank Versteege, Manager Operations Toyota Caetano