Responsible entrepreneurship
A sense of responsibility
As a family business, Louwman considers itself responsible for both today's generation and future generations. As a group, we want to make a meaningful contribution to the world around us. We are interwoven in society; this is our our raison d'être. We understand that our actions have a direct effect on the community. And has done for nearly 100 years!
Our CSR ambition
Our CSR policy is based on the United Nations' sustainable development goals (SDGs) and five goals in particular.
For Louwman, these five development goals are the foundation for the three pillars underlying our CSR policy:
Everyone matters

Sai riyō

Cleaner air
With these three pillars, we wish to contribute to achieving the development goals, aligned with Louwman's mission and vision.
We applaud and support the United Nations' other development goals wherever possible, but at the same time we believe in focus in order to achieve our ambition.
Read more about our ambition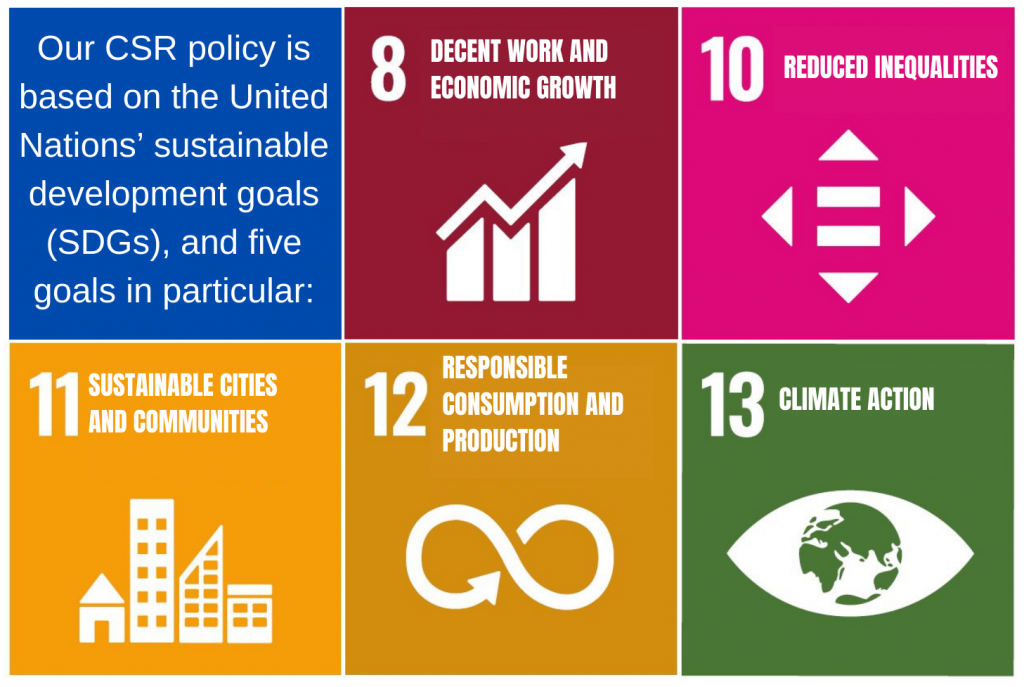 Input - however large or small - from everyone at Louwman is needed to achieve our great ambitions. Our companies and employees fulfil their social responsibility in the way that fits them best, but always based on progress within the three pillars of our CSR policy. This principle of independence in solidarity unifies us as a group.
Not only are the cars in the showrooms rapidly becoming more environmentally friendly, the integration of green action items in business operations is also getting more attention than ever. Initiatives in the areas of labour force participation, CO2 compensation, the circular economy, clean energy and vehicle recycling increasingly dominate the agenda.
Corporate social responsibility plays a role at all levels of our group – from the deployment of local initiatives on the shop floor to the Group Management and Supervisory Board, who view corporate social responsibility as a priority.
Corporate social responsibility isn't simply a topic in addition to our (commercial) activities, it is an integral part of our mission, vision and strategies.
Our Toyota and Lexus dealer organisation has been certified as Erkend Duurzaam Plus.
Certified Sustainable
Erkend Duurzaam (Certified Sustainable) is the leading hallmark of sustainability in the mobility sector. Certification is performed by independent specialists.
Our entire Toyota and Lexus dealer organisation has been certified as Erkend Duurzaam Plus. This safeguards the environmental performance of all the dealer locations.
Read more about Erkend Duurzaam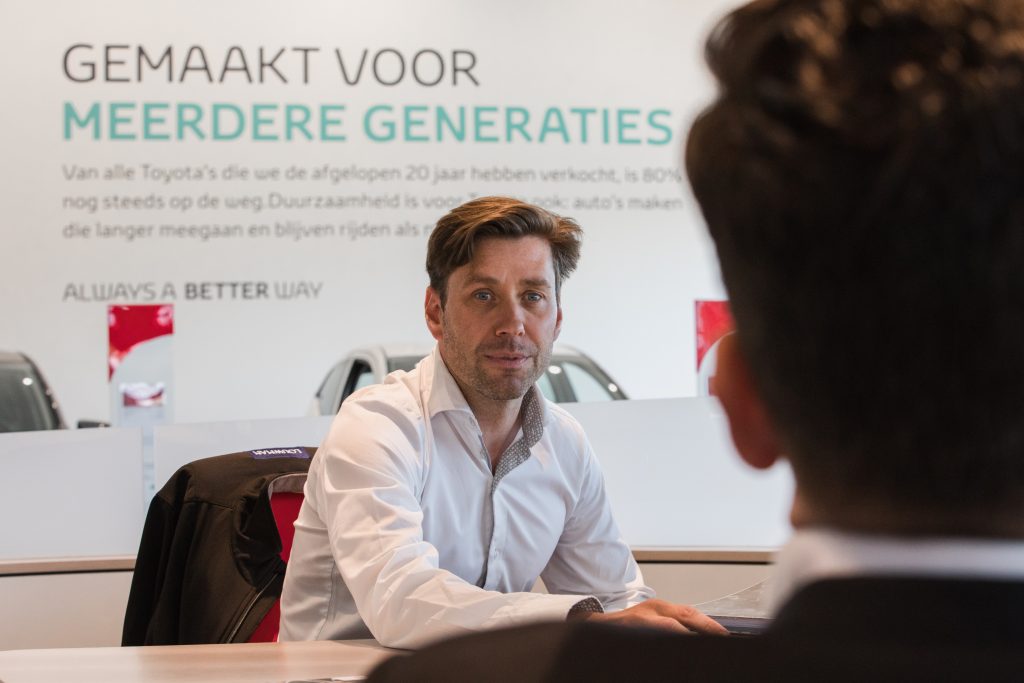 All of these activities benefit mankind and the environment. In the meantime, we're working on many more beautiful initiatives. Initiatives that we can implement only by working together sustainably. By continuing to feel responsible and doing things better than yesterday each new day.