At Louwman Care, senior citizens and people with physical are our primary focus. The objective here is: increasing mobility and self-reliance in the broadest sense of the word. Whether this involves assistive devices, driving, living or working.
The Care division consists of the operating companies Welzorg Nederland, RSR Revalidatieservice, Welzorg Woning op Maat, Welzorg Auto op Maat, Welzorg Shop, Zealand Car and Seniorland.dk.
Louwman Care is concerned with:
mobility-assistance devices and cars for people with physical
disabilities adaptations to homes, public spaces and workplaces for people with physical disabilities
web shop for senior citizens (Denmark)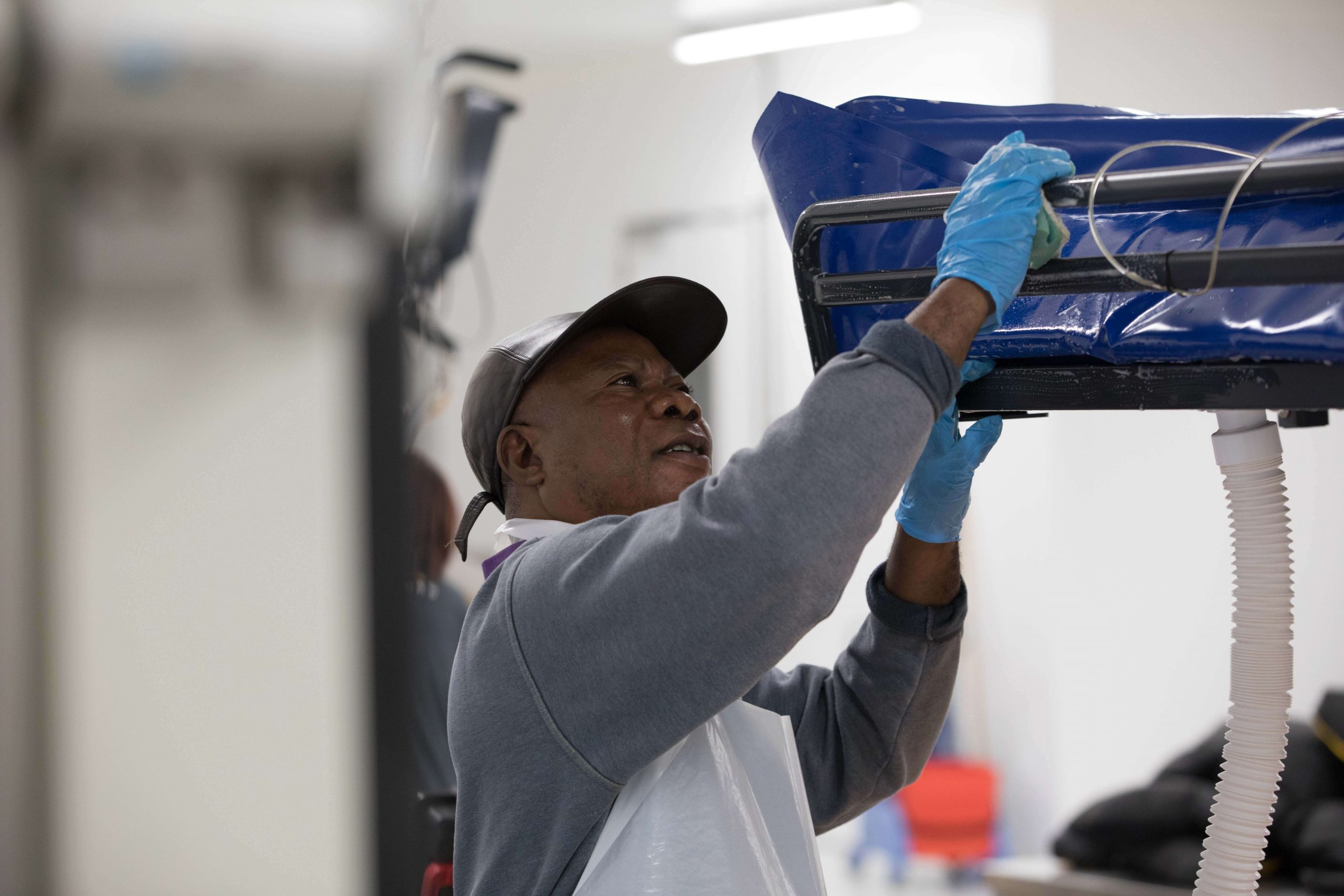 Always the best solution
This has made Welzorg Nederland the specialist in healthcare resources for more than 25 years. The company has agreements with more than 100 municipalities in the Netherlands for providing assistive resources under the terms of the Social Support Act. And that number continues to grow.
As a provider of assistive aids, RSR Revalidatieservice also supports mobility and independence. It provides mobility scooters, hand-driven and electric wheelchairs and bikes, for example. RSR also maintains devices and adapts them as necessary.
Welzorg Woning op Maat is the premier specialist in the area of residential adaptations that contribute directly to customers' residential convenience. In many cases, a couple of simple adaptations are sufficient: consider anti-slip flooring, for example, or threshold aids. But there are also other possibilities such as the installation of a stair lift or renovation of bathrooms, toilets, kitchens or bedrooms. In short: everything that enables customers to live (longer) independently at home. If desired, Woning op Maat can even provide a complete care unit. Living safely, comfortably and carefree in your own home: that's what it's all about at Welzorg Woning op Maat.
With the solutions offered by Welzorg Auto op Maat, nearly anyone can drive to work, visit family or go off for the weekend independently – also people with mobility limitations. Their experienced technicians can adapt nearly every type of car. From step sides and hand brakes to boot lifts; from pivot and comfort seats to adapted steering and power-assist braking – and much, much more. Adaptations can be made to one's own car, but adapted used cars are also possible, just as the private lease or rental of a so-called Zonnebloem car. Each car is configured to the customer's desires with the greatest care.
At Welzorg Shop, private customers are welcome for an adapted bicycle, scooter or other mobility aid. So whether you're slightly or severely disabled, young or old: heading out and living an active life should be accessible for everyone. The entire assortment – including adapted bicycles, wheelchairs for sports, hand bikes, electric propulsion support and mobility scooters – can be viewed both in the online shop and in the spacious showroom in Vianen. Customers can also purchase service subscriptions. Maintenance, breakdown assistance, repairs with the mechanic making house calls: everything to get customers back on track carefree.
Louwman Care also has the goal of being a completely circular enterprise by 2030. This means that materials and parts for assistive aids are reused maximally to minimise environmental impact. Specially developed apps determine which components are eligible for this and which are to be written off. Components that can no longer be used are repurposed.
At Louwman Care, we also think that everyone should be able to work. So that everyone can earn a living, develop himself/herself and meet other people. That's why people with labour-market challenges are given an opportunity for stable jobs at Louwman Care. And those people who can't participate in the regular workforce due to behavioural problems, ADHD or autism are also given a chance. After all, the Louwman Group's mission is: passion for personal mobility.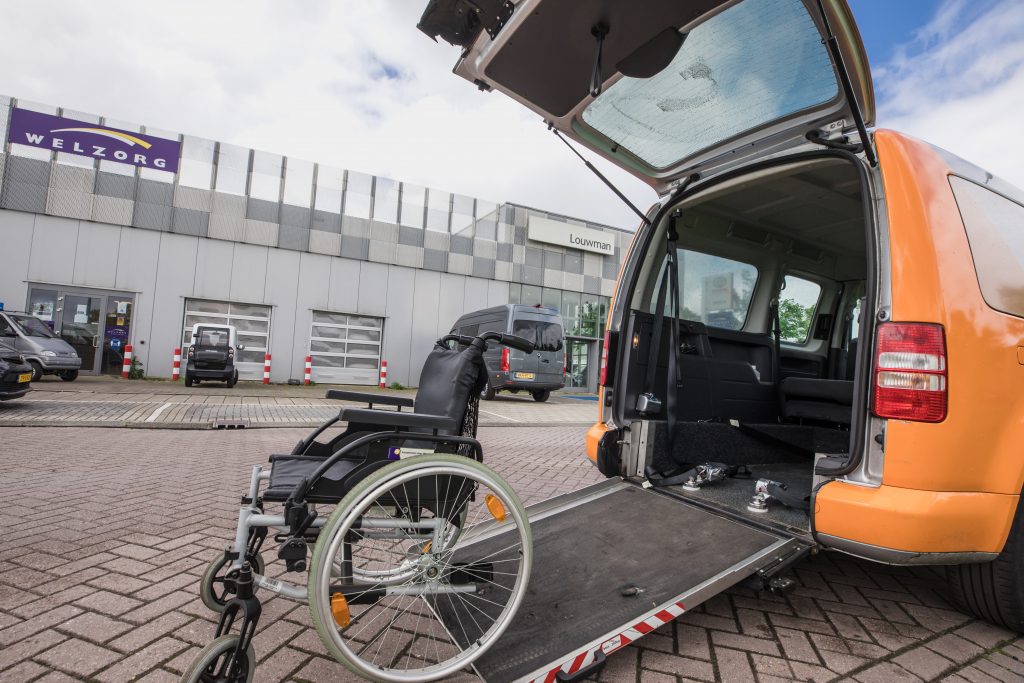 Space for innovations
Louwman Care is a company focused on the future, with a wide latitude for innovations that respond to customer needs. The importance of technology is ever-increasing and we like using this in innovative projects. For example, the smart mobility scooter was launched this year. This includes the installation of a so-called TiM-box that maintains a 24/7 connection with Welzorg systems that keep track of the mobility scooter's performance. The box forwards information directly to our employees so that clients no longer encounter surprises while on the road. They can head out carefree. Any problems that arise are resolved quickly and remotely wherever possible; often, problems can be prevented.
Welzorg Nederland itself has 14 locations; RSR Revalidatieservice 5. Welzorg Woning op Maat has a single location while Welzorg Auto op Maat has four locations. Some 200 employees work in field service as technicians, paramedical advisors, delivery personnel, skilled specialists and auto mechanics.