Louwman Retail Automotive
Louwman Retail Automotive
The Retail Automotive division consists of the Louwman Dealer Group, which covers more than 70 retail locations, and Louwman Exclusive, in Utrecht.
Louwman Retail Automotive consists of more than 70 dealers under the Louwman Dealer Group umbrella, and Louwman Exclusive. Here is an overview of the brands that are represented.
Louwman Retail Automotive consists of:
Louwman Dealer Group, representing the Toyota, Suzuki, Lexus, Kia, Mazda, Mercedes-Benz, Mitsubishi, Peugeot, smart and Fuso brands.
Louwman Exclusive, which offers the Maserati, McLaren, Morgan, Lexus, Pininfarina, De Tomaso, Bentley, Lamborghini and TVR brands.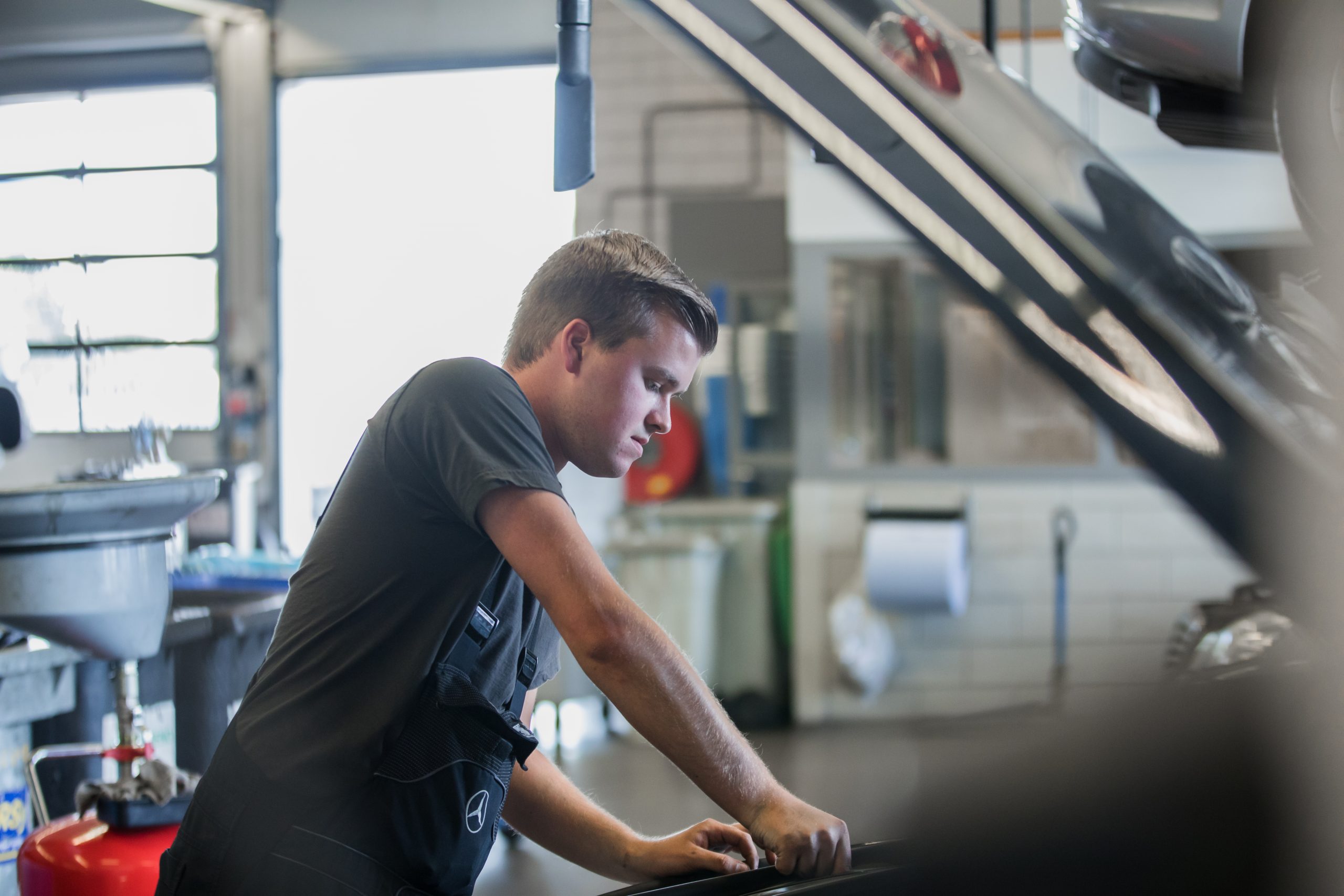 More than 70 branches
The dealers can be found in the following regions: Amsterdam-Haarlem-Amersfoort, Groningen, Haaglanden, Rijnmond, West-Midden-Brabant and Arnhem (Louwman Dealer Group) and Utrecht (Louwman Exclusive).
At more than 70 locations, Louwman Dealer Group is active with the sale of new and used passenger vehicles, company cars and lorries, repairs, maintenance, collision repair, intermediation with finance and insurance and central procurement of used vehicles. This concerns the brands Toyota, Suzuki, Lexus, Kia, Mazda, Mercedes-Benz, Mitsubishi, Peugeot, smart and Fuso. Louwman Exclusive offers the Maserati, McLaren, Morgan, Lexus, Pininfarina, De Tomaso, Bentley, Lamborghini and TVR brands.
With 24 locations, Louwman Toyota is represented throughout nearly the entire country. There's a good reason that the brand is so popular: its reputation is excellent in the areas of reliability and customer service. Toyota is also a leader when it comes to the development of production methods and vehicles that are more environmentally friendly. In addition to Toyota, Louwman also offers the more luxurious sister-brand of Lexus.
Once a Suzuki, always a Suzuki – it's how many customers feel. The Japanese company produces at least 2.8 million cars, 2 million motorcycles and 100,000 outboard engines each year. In the production of its cars, Suzuki uses intelligent, well thought-out innovations. There's a good reason that the Dutch Consumers' Association has designated various Suzuki models as being the most reliable cars in their class. This is just one of the reasons that Louwman represents this Japanese brand with pride.
Unity between man and machine – this is Mazda's design philosophy. To achieve this feeling of unity, everything must be perfectly balanced: from the noise that you experience to the operation of the gas pedal, even the design. Every detail must expand the feeling of unity and contribute to ultimate driving pleasure. This design philosophy is also embraced at Louwman Mazda.
Louwman Mercedes-Benz represents a high-end luxury brand in the private passenger cars segment. The brand offers high-quality products and often leads the market in terms of technology and safety systems. This combination with perfectly aligned service has assured a loyal group of customers for years.
Louwman also represents the Japanese Mitsubishi brand in the Netherlands. Mitsubishi works with unrestrained drive on revolutionary new vehicles. With its Outlander PHEV, the world's first plug-in hybrid SUV, Mitsubishi established its position as a trendsetter in green technology. Work has continued non-stop since then on the development of electric cars. By intelligently integrating innovative technologies with high value craftsmanship, Mitsubishi continues to build cars with superior driving characteristics.
Louwman Peugeot operates from 11 locations in the Southwest Netherlands Peugeot is the only brand able to combine German solidity with French emotion thanks to three core values: quality without compromise, pure design and intuitive driving sensations. Peugeot also invests maximum energy in the development of innovative mobility solutions.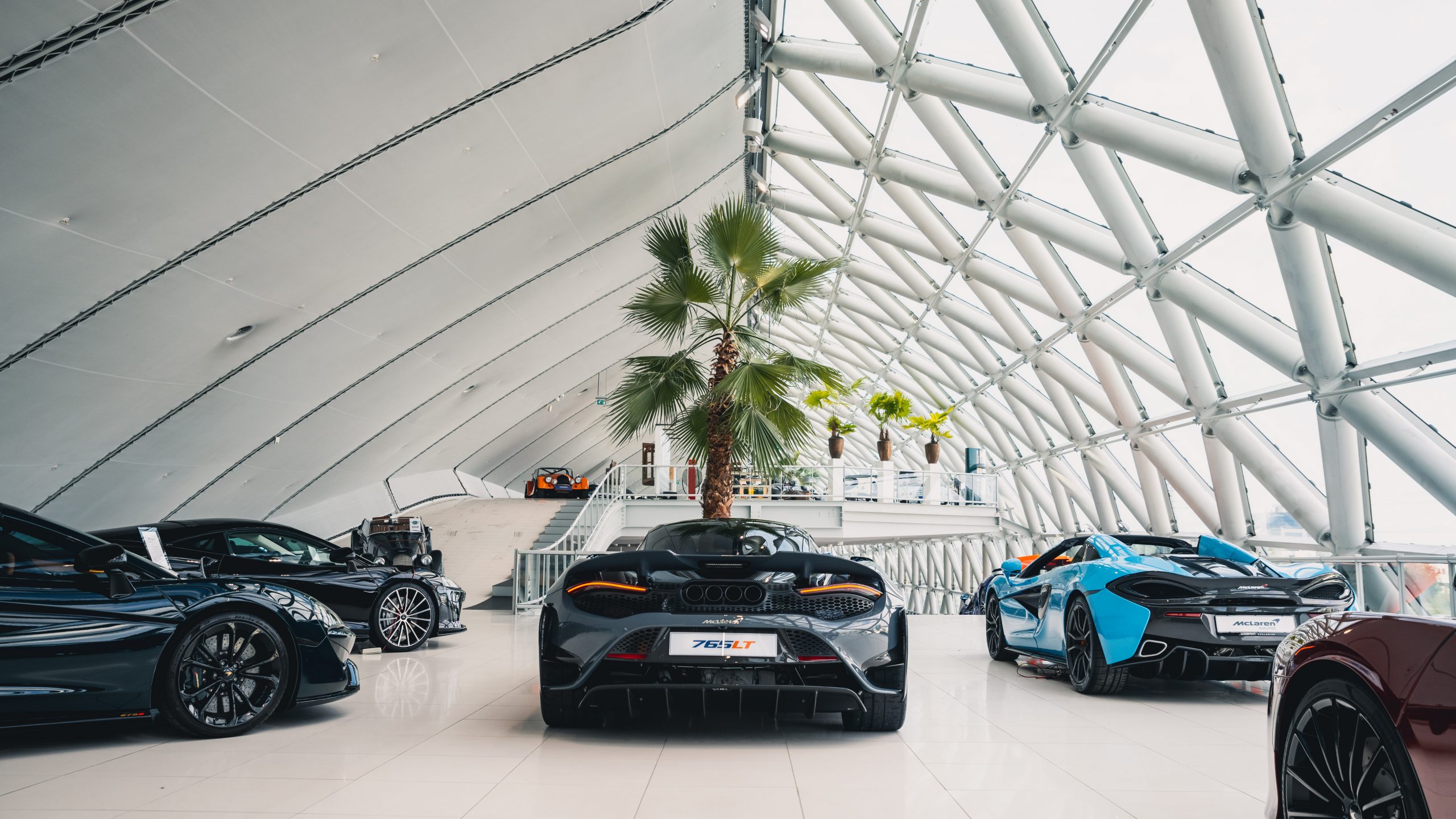 Louwman Exclusive
As they themselves say, Louwman Exclusive is a supplier of freedom and independence. The showroom in Utrecht is full of exclusive cars. At least nine brands are represented here: Automobili Pininfarina, Bentley, De Tomaso, Lamborghini, Lexus, Maserati, McLaren, Morgan and TVR. Each brand has its own systems and desires from the factory. This makes Louwman Exclusive a complex business – from inventory management and workshop scheduling to training employees. The knowledge and expertise circulating about this in the company is profound. The organisation is currently working hard to be even more customer-focused. Because not only must the car be perfect at Louwman Exclusive, everything else around it must also be just right.
Louwman Retail Automotive division